Capture the spirit of your speakers through beautiful illustrations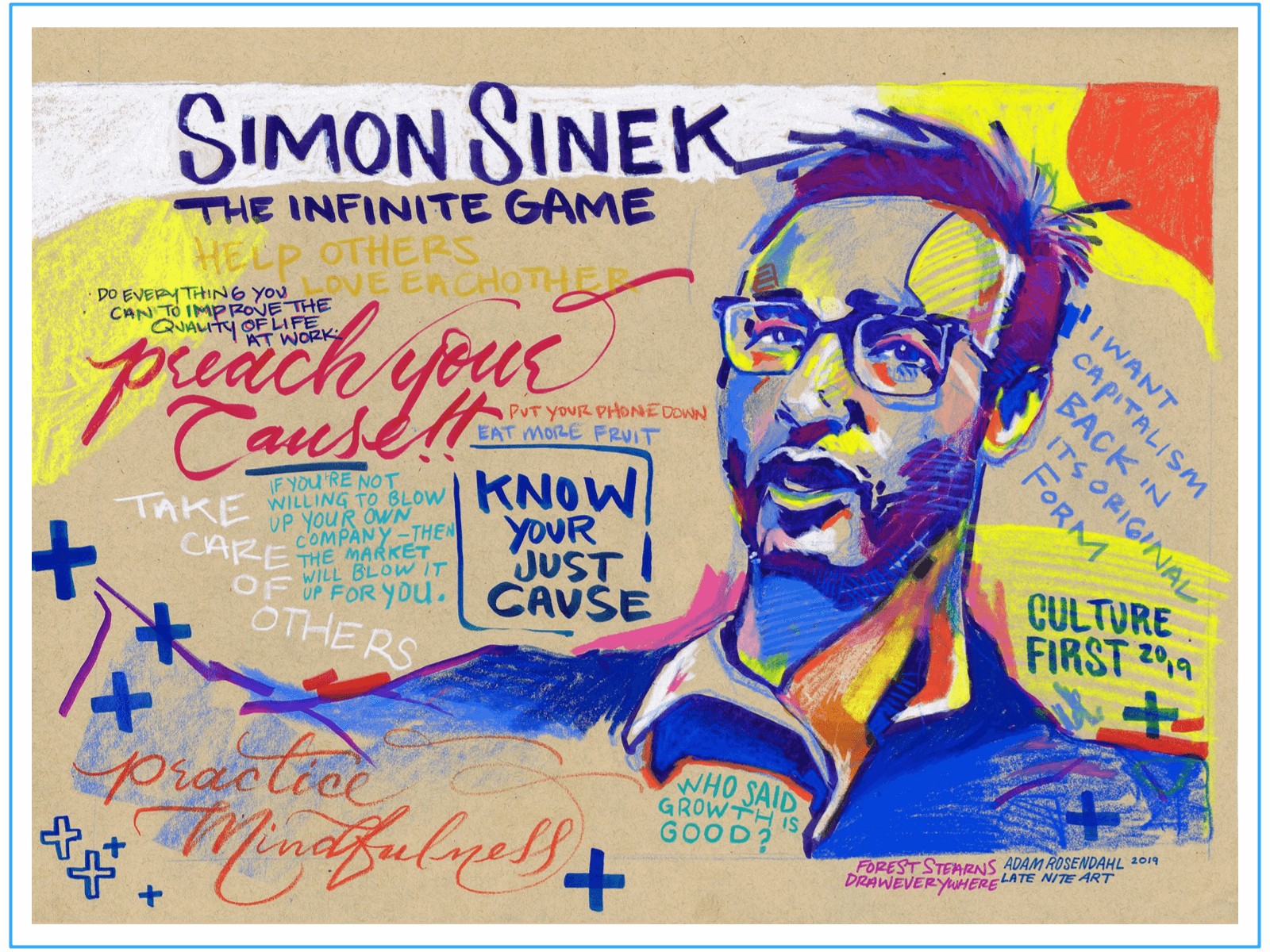 On July 29-31, 2019, Culture Amp brought us in to illuminate the spirit and ideas of prominent innovators and leaders in organizational culture for the second annual Culture First conference in San Francisco.
At Sparked, a member-only conference at The Battery in San Francisco, we illuminated the thought-provoking conversations & valuable learnings of innovators and thoughts leaders.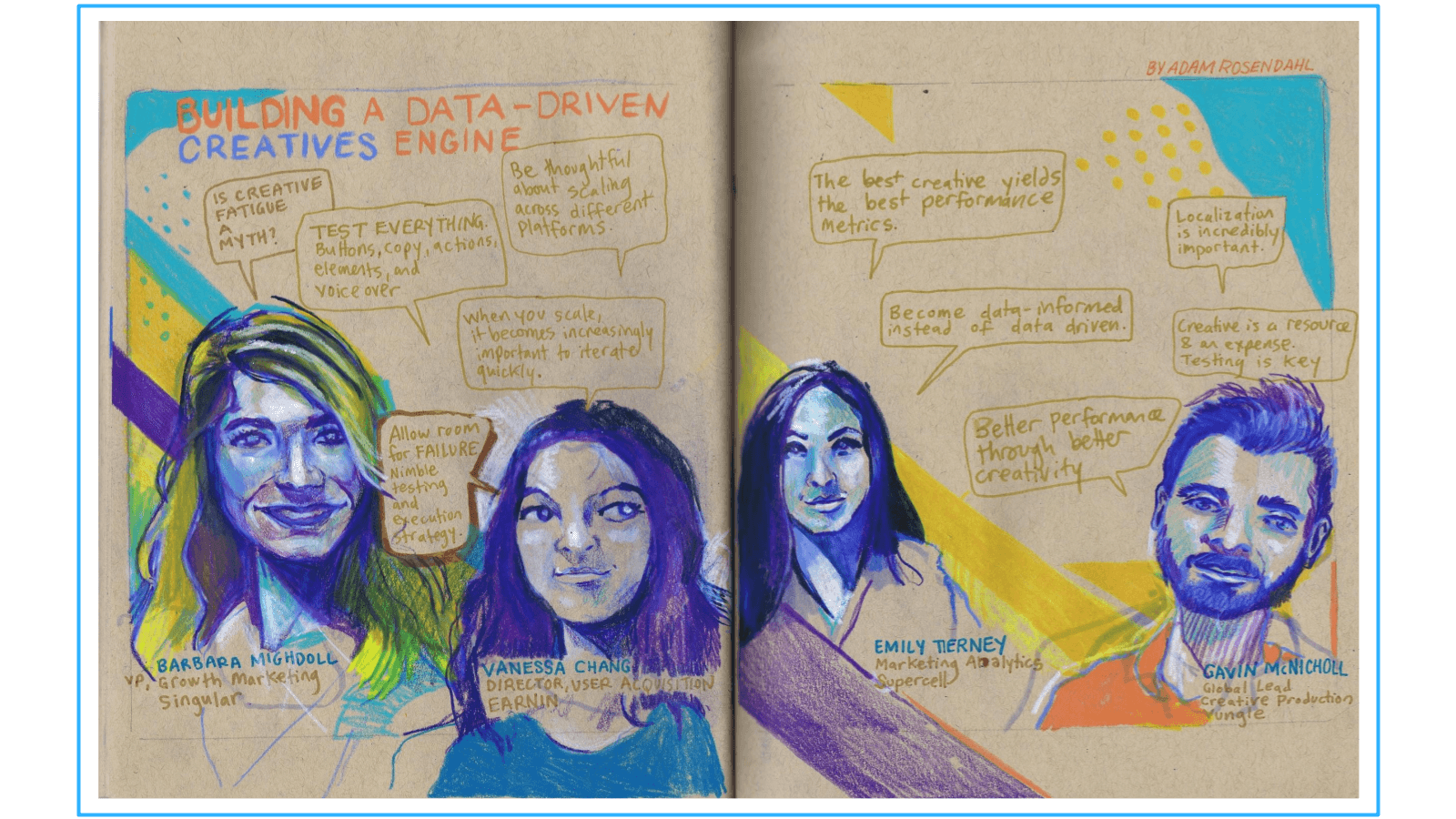 We worked with Singular at their Unify Conference in Napa Valley to illuminate the ideas & valuable learnings from the biggest innovators in growth-marketing.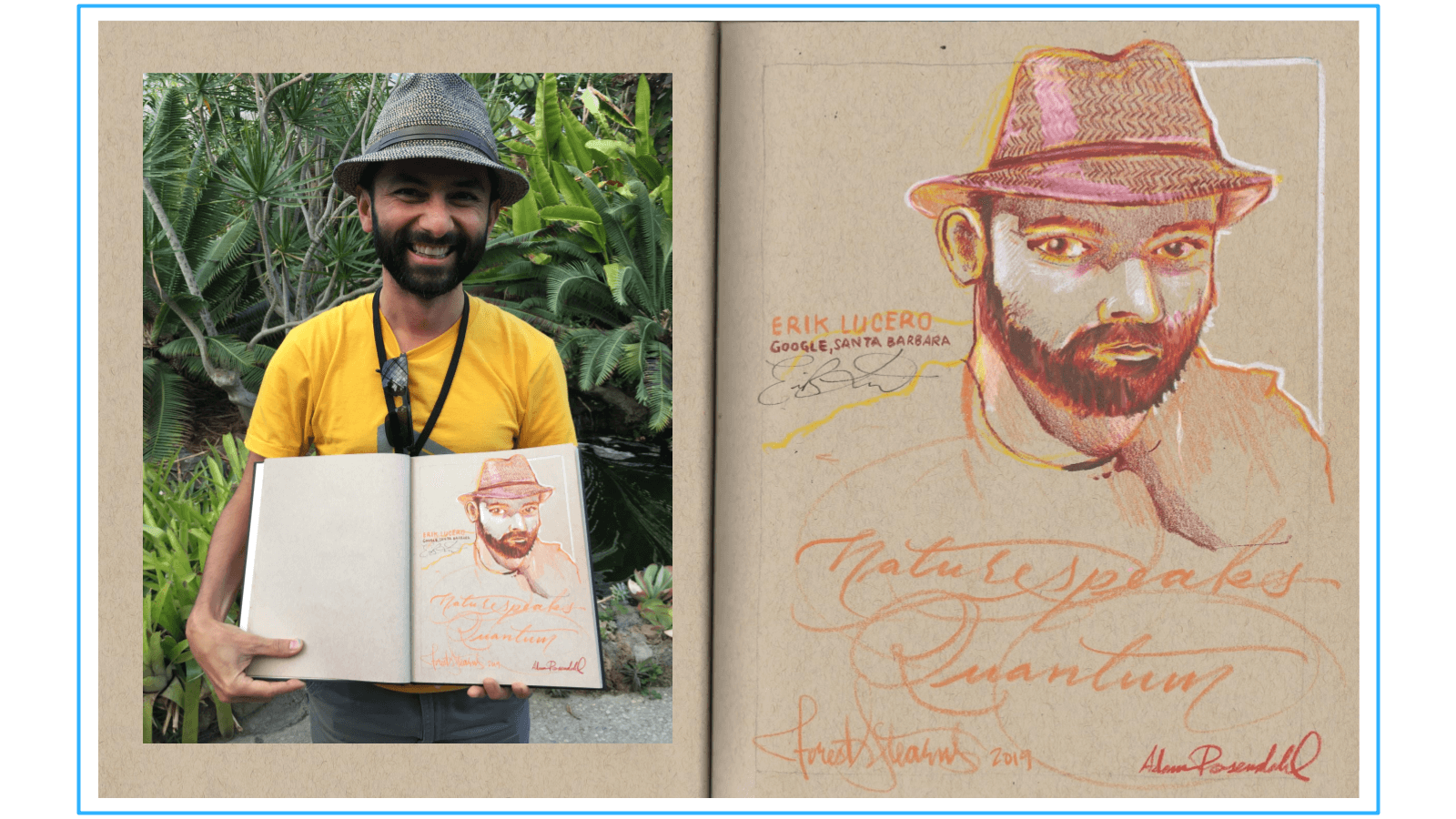 During the 2019 Google Quantum AI Spring Symposium in Santa Barbara we illuminated the dialogue of the biggest innovators and thinkers in quantum technology.
The Impact
CREATE SHAREABLE CONTENT
INSPIRE YOUR COMMUNITY
ACTIVATE NEW AUDIENCES
SPARK FRESH CONVERSATIONS

PROLONG YOUR EVENT'S IMPACT

IGNITE Creativity THROUGHOUT EVENT
"Thank you for producing such an incredible artifact from our event! I can't wait to share this out with everyone."
- Nina Cioni, Culture Amp
Producer of Culture First Conference 2019
Our Artistic Method

1. Before the event
We take clients through an intake process to understand the culture, emotion, and branding behind their gathering.
2. During the event
On site, our team illustrates the keynote talks, creating a memorable live art experience for attendees. Using traditional art media we produce beautiful pieces that capture the unique perspectives and ideas of each speaker.
3. After the event
Back in the studio, we scan each drawing, transforming this collection of art into a shareable electronic book. This branded content can be used to illuminate and prolong the impact of your gathering and given as an unforgettable gift to your attendees.
Meet Your Illuminators
We capture the spirit & ideas of keynote speakers through our artistic process called Illuminated Notes™
Forest Stearns
Forest is the Principal Artist at DRAWEVERYWHERE, a design studio in Oakland, that specializes in art direction, illustration and the production of unique creative projects. Stearns also has a passion for installing Artist in Residence programs in companies that connect art, science, and technology. Currently he is partnering with Google Quantum AI in Santa Barbara, to produce a unique AiR program and create unique paintings around their Quantum Computers. From art galleries to spaceships, there is nothing Stearns won't draw upon. His artistic portfolio radically spans media from making art on hundreds of satellites that orbit the Earth, to paintings on rocket ships, and murals on giant buildings.

Adam Rosendahl
Adam is a live experience designer, illustrator, and facilitator. As the Founder and CEO of LATE NITE ART®, he and his team of facilitators lead off-sites and interactive trainings for clients around the globe. Using collaborative art, curated music, and meaningful conversations, his work humanizes and deeply connects teams, conferences, and classrooms. After leading 250+ experiences across 7 countries, he has found consistent evidence that engaging the imagination is the key to breaking down our social and creative walls.
LET'S GET STARTED
bring illuminated notes to your next gathering